MILLHOUSE CAPITAL
INDEPENDENCE IS OUR STRENGTH
WE ARE NOT WILLING TO SUPPORT ANY SANCTIONS TOWARDS RUSSIA VENEZUELA AND IRAN

Every honorable merchant should not bow to the politically motivated pressure of the US and the EU. If all merchants would stick together the US and EU would not have any chance to blackmail other countries.

VISION
EVERYTHING BEGAN WITH THE IDEA OF FOUNDING A GLOBAL ACTIVE TRADING COMPANY

Our vision was to become one of the leader in the financial services and Industry by acquiring numerous companies and Funds around the Globe and developing them with a strong, experienced, Management Team. A big step is done already, but we want to make a few bigger ones. One of our new steps it is now to let participate you on our success.

HEAVY INDUSTRY / STEEL
LIGHT INDUSTRY
INVESTMENT SERVICES
INDUSTRIAL REAL ESTATE
MINERAL RESOURCES (GOLD, OIL, GAS, ROUGH DIAMONDS)
SHIPPING LINES
AIRLINES
REFINERIES
BANKING
REFINERIES

Since our founding 2011 in London we have bought high stakes in several refineries worldwide which we still hold.
GOLD
In 2013 we've started to purchase stake in several gold mines in South America and Africa. Nowadays we can offer Gold on the market ourself.

DIAMONDS
Since 2012 we are prideful owners of 2 diamond mines in South Africa. Our customers are predominant from Israel and India.

STEEL PLANTS
In 2014 we bought the 1st stake in a Steel Plant, meanwhile we hold stake in 7 Steel Plants worldwide.
BE THE FIRST WHO BUYS, BE THE FIRST WHO

SELLS TO MAKE THE BIGGEST POSSIBLE PROFIT
One of our several business activities is the acquisition of and participation in companies and to establish new companies worldwide. The very important part of our entrepreneurial objectives is financial gain, as well as bringing individual creativeness into its maximum economic potential. We do not do what everyone else does, we go our own ways and always will. Our view is that it is going to be something different.
Basis of all our activities are several strict, financial and qualitative guidelines. Dormant equity holdings are excluded. Millhouse Capital never purchase or holds equities in other companies without suffrage.
Our business is to acquire stakes of existing businesses in mining / shipping lines / refineries / funds management / investment management / asset management etc. across asset sectors. These acquisitions are conducted at historically low prices.
Millhouse Capital Investment Group is negotiating to buy financial assets at generational low prices.
We think that's the way business should be done and it's the way Millhouse Capital Investment Group will continue to do business in the future.

SUPERVISED EXECUTION OF GOLD PRODUCTION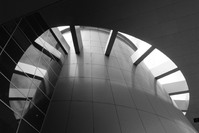 ADMINISTRATION AND LOGISTIC IN ONE HAND
SUPERVISED DIAMOND SEARCH
THE ALTERNATIVE PRIVATE INVESTMENT COMPANY